The propeller hub with cone diameter 32 mm is designed for outrunner motors, which will be mount by rear side to the fuselage frame.
Hyper Spinner 32 mm is perfect for Blaster 2 El with outrunner motor.
The aluminum hub with spinner are optimized for pilots, who want to get more from the plane.
Hyper Spinner shape allows  folded the blades more closer  to the fuselage for maximum drag reduction.
Unique easy, very light and strong Hyper Spinner is fixed reliably on the motor shaft by screws, while quickly replace blades is possible, when the weather conditions has changed.
The propeller hub is milled of a high strength aluminum alloy.
Shockproof PA cone has the hole for cooling.
The weight of the spinner and hub assembly is just 9.9 grams.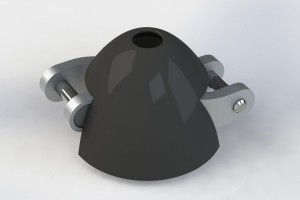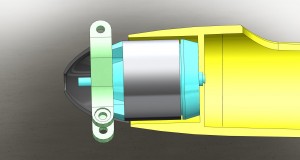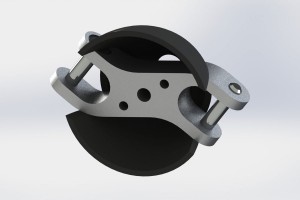 A series of hubs with different blade pivot tilt permits propeller fine tuning.
| | | | | |
| --- | --- | --- | --- | --- |
| Name | Ø of hubs | Ø motor shaft or hole in the hub | The blade tilt angle | Price |
| HYPER Spinner 32/3/0 Set | 32 | 3 | 0 | 16,00 € Buy |
| HYPER Spinner 32/3.17/0 Set | 32 | 3,17 | 0 | 16,00 € Buy |
| HYPER Spinner 32/4/0 Set | 32 | 4 | 0 | 16,00 € Buy |
| HYPER Spinner 32/5/0 Set | 32 | 5 | 0 | 16,00 € Buy |
| HYPER Spinner 32/6/0 Set | 32 | 6 | 0 | 16,00 € Buy |